Biography of Artist Georges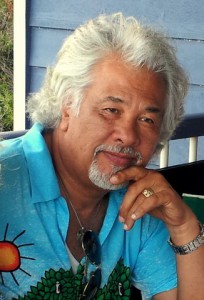 Full name, Georges Maximilien Petit. Georges was born in November on the Island of Java in Indonesia. His father was French and his mother was Dutch Indonesian and he has three siblings. His career as a Contemporary, Impressionist artist started at the young age of five progressing and constantly changing due to changing circumstances, conditions, countries and environments. He lived and went to school in Holland where the family had a hotel giving Georges plenty of subjects to practice on.
After moving to Brazil Georges attended classes at the Faculdade the Bellas Artes and had his first two-man exhibition of traditional paintings at age 15 with a fellow artist at the National Library de Santa Maria. Not long after his first exhibition the family moved to Australia for family reasons and Georges continued studying art in Canberra and then Interior Design and Art in Adelaide. In his teen years in Adelaide a bad car accident put him in hospital for 2 plus months. It took one year to recuperate after which Georges took up ballroom dancing (up to a bronze level) and received a Diploma in Modelling doing commercials, catwalks etc.
Not long after Georges decided to return to Canberra and once back in Canberra he worked as a labourer, bar person etc. after which modelling kick started him and in 1975 he started work at The Australian National Gallery as one of the twenty or so total staff at the time within the Conservation Department and later became a Section Head. Georges did resign after 8 years due to difficulties at the Gallery and health issues making it necessary. The experience was good and very interesting. Some of the people he did meet were accomplished well known artists such as, Sidney Nolan, Fred Williams, Christo, James Gleeson etc. whilst working with James Mollison the Director and other interesting staff members. Working in that environment gave Georges inspiration and made him work more having one-man exhibitions and entered many group exhibitions with fellow artists and friends like Michael Salmon, Prohart, Ken Taber, Richard Bogusz, Hal Barton, John Guy, Leo Smaniotto and others.
The many moves and changing life styles did contribute to making him a, "versatile artist". After resigning from the ANG Georges did other things to stay alive and which became more intense after he got married and had a baby son, a beautiful boy who turned out to be a good, smart and successful man, the one who created this Web site. All this was happening on the Gold Coast. He was a husband and father and worked as a scuba diver, actor/extra at Warner Bros, security guard and started having exhibitions. Georges's wife decided America had more to offer and after his divorce he picked up his life by getting a Diploma in Make-Up Artistry but found himself driving Limousines.
Wanting more out of life he got back into the arts and ended up on the Sunshine Coast where he did his first real portrait of Lady B Hunt making him realize he could paint portraits and he decided to do a portrait of the famed author Colleen McCullough Robinson to enter in the Archibald Portrait Prize Art Award competition and spend some time with her on Norfolk Island. Georges came close but did not win. Colleen now has her portrait, Ric, her husband's portrait and another family member in her private collection. Colleen and Ric suggested and agreed to come to Noosa to open Georges's Exhibition. It was organized to be at "Artist" restaurant/bar. It was to be a special dinner opening with three portraits and the subject sitting in front of them, Colleen McCullough Robinson, Paula Stafford and Lady B Hunt with many other well known personalities enjoying the night – it was a success. In the late nineties Georges went back to Canberra but when his parents passed away he came back to the Sunshine Coast. Since he came back he has done many portraits of well known public figures some of which he entered in the Archibald and Doug Moran competitions, Ric Robinson, Al Grassby, Iron Man Grant Kenny, Pauline Hanson, Paula Stafford, Phil McConnell and others. Ita Buttrose he got on with OK after meeting her in Noosa but just missed out on painting her portrait as time ran out for the Archibald.
He did enter many other competitions doing landscapes, seascapes, abstracts and other, many successful. Not long after returning to the SSC, Coolum Beach his first exhibition was an Erotic and interesting one with some spunk – it woke up the still sleepy Sunshine Coast Community giving him great pleasure. During the same time Georges wrote philosophic poetry and romantic poetry as the pen sometimes took over from the brush to put across his views and philosophies explaining the art of living as his father did in his book, "L'art de vivre".
His poetry and some of his work that was published you will find on www.georgesone.blogspot.com Back on the Sunshine Coast he has been doing his art, portraits, commissions, paintings and murals for restaurants and had his own wall at the airport on the Sunshine Coast which came to an end due to renovations. Georges has received prizes and recommendations and other but that is not the reason he paints – he gets pleasure out of doing what, when and as it comes to where it is for real. His work is represented in private and public collections, locally, nationally and overseas,… have a look at his work, www.artistgeorges.com and see for yourself. Georges's work is unique because there is only one of each work in whatever style or medium he feels like doing them in and whichever subject takes his fancy at the time therefore the work is a collector's challenge, his works are all so different and becoming more sought after. It takes a connoisseur to recognize Georges's touch in his work! Georges has now, (2018) connected with his son in L.A. USA and they are working in getting a collection of celebrity charcoal drawings together and planning a possible Hollywood exhibition in the future
For various reasons, he lived on the Mid North Coast in New South Wales on the old mighty Manning River and near the sea working on his ideas for the future. In 2012, he came back to the Sunshine Coast finding a new life and challenges to finish what was not started but must now be finished ASAP. Georges was featured in the Noosa 2013 SALT Magazine and has paintings hanging in galleries.
If you would like to commission Georges for: a Painting (oil or acrylic), a Charcoal/Pastel Drawing or a Pencil Drawing or just Ideas, of which he has many, email Georges at creart3@hotmail.com or just somehow get in touch with him, talk to you then.
Thank You,
Georges Maximilien Petit